So, I recently saw this tutorial pimped on the Craftzine blog for making felted balls, mainly to use in your dryer instead of dryer sheets. I thought, "Hey, this sounds simple enough! And fun!" (Which is almost always the beginning of something bad. Things to note here are that I have never felted anything, ever.  So I picked up some undyed, natural-colored alpaca roving from the local yarn store, used odds and ends of yarn I had laying around, and got to work. So everything went well, up until I pulled the pantyhose full of balls of joy out of the washer.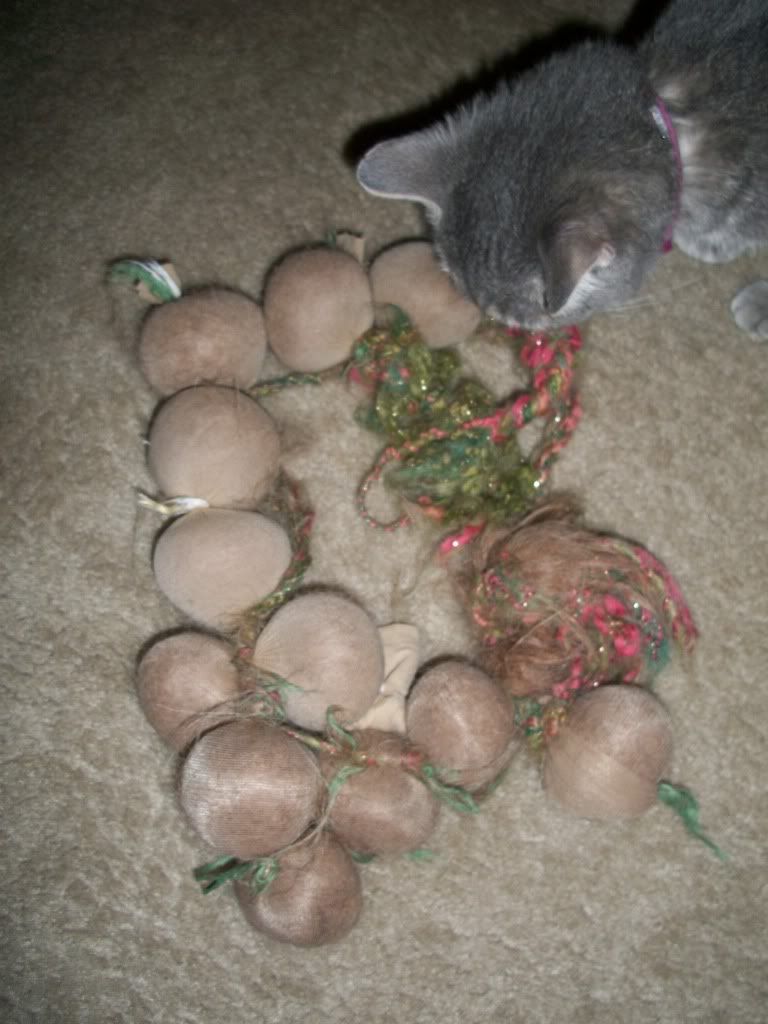 One of the balls had burst open, and the yarn ball and roving going everywhere, creating a big mass of yarn similar to a … I'm not even sure what. In any case, it was very interesting to my cat.
When I got to the fateful unveiling of the felted dryer balls of glory, they ended up looking more or less like they ought to. Except I really wish I had (a) picked a different color roving, or (b) made them larger. With them gathered on the floor, they appeared to me to look like a gathering of goat testicles.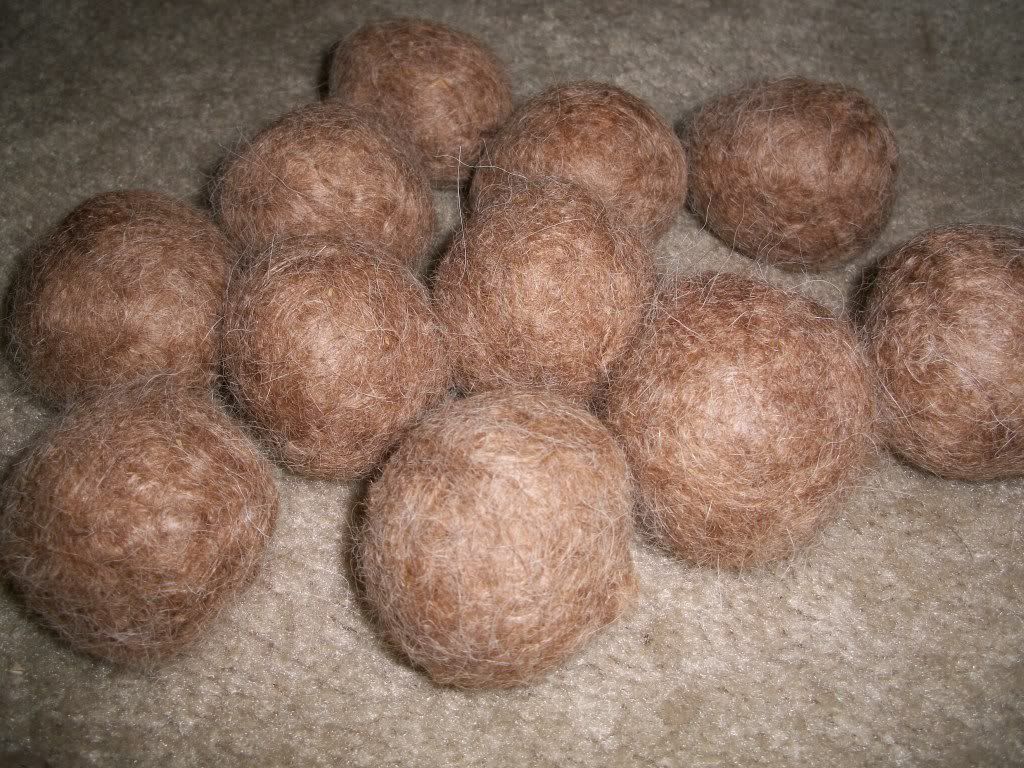 I was going for the natural look, but I think it was clearly too natural. In any case, the cats loved them. Which is a good thing. However…..
…. Most of this story happened about two weeks ago. Today, when I was wrapping presents, I went to inspect the bag of the dryer balls that I had doused with catnip, to have them heavily saturated with the 'nip by the time I went to wrap them. Only to find that there was MOLD growing in the bag. I hesitated to show the mold catastrophe, but it is clearly just one more step fail tacked on to the ball explosion and hairy goat testicles.
My boyfriend said, "How could they get moldy??" The answer being: I probably did not let them dry out sufficiently before I packed them into the ziplock bag with oxygen and organic matter (catnip).
Unfortunately, I am not deterred, and today received a large 8 oz box of assorted roving to try all over again. This time I think I'm going to make them significantly bigger – so at least I don't think of testicles every time I see them.